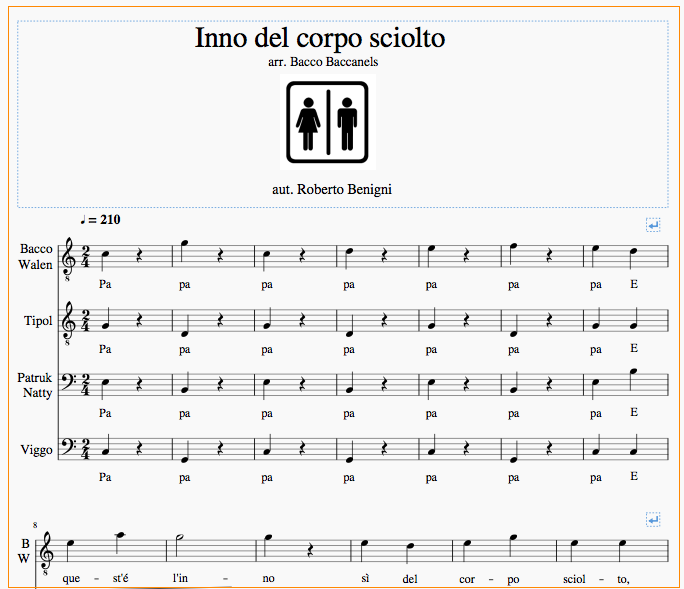 Here you find my arrangement of the Roberto Benigni beautiful song: "Inno del corpo sciolto"
Original background music is very basic, is the lyric that's amazing. In order to avoid my work to sound repetitive, since we know long vocal performances tend to be boring and hence they must be shorter than the original, I tried to change every portion of the song in some way: rhythm or harmony.
It's a tribute to a beautiful funny song and to an author I like and respect so much. Hope you don't annoy me with copyright matters: nobody knows me, nobody will download the song, maybe only drunkard choirs are going to sing it… 🙂
Hope you will enjoy it!
Here are the files.